Top Drive & Rig Floor Equipment
A full-scale drilling rig offering test environments in full-size well bores
Ullrigg is equipped to an equivalent standard of a modern offshore drilling rig.
Ullrigg can be rented by any company on an hourly, daily, weekly or monthly basis, for testing or qualifying equipment or personnel, or for other purposes one might have.
See details below or contact us for further details.
Contact
Per Simensen
Senior Project Manager, Ullrigg Test Centre - Stavanger

pesi@norceresearch.no
+47 51 87 52 81
+47 996 25 175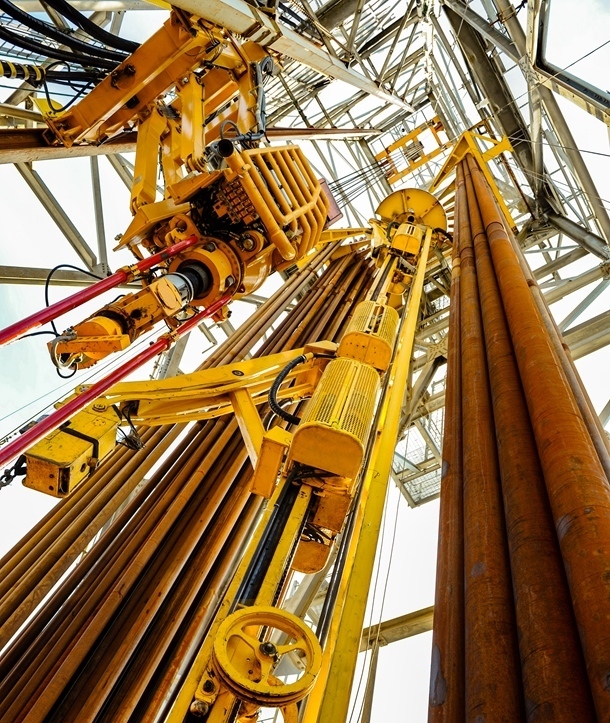 A summary of the drilling equipment includes:
Derrick : 12m x 12m x 49,5m 250t
Top Drive: National Oilwell Varco HPT-05 500 AC SG TT Top Drive, max continuous drilling torque 74.300 Nm (2 x 500hp AC motors)
Drawwork: Continental Emsco D3 Drawworks, 2 x 1000 hp
Iron Roughneck: Varco AR3000 Iron Roughneck (IR) (136.000 Nm m/u, 163.000 Nm b/o)
Pipe Handler: Remote operated Star Racker Machine (SRM) from Hitec
Manifolds: Standpipe and remote operated choke manifold, both rated for 345 bars
Rotary Table: Continental Emsco 27 1/2" Rotary Table
Tubular: 5" Fingerboard, permanently racked with 70 stands of 5" DP (NC50 DSTJ connections), drill collar stands can also be racked
Drilling Control: NOV Cyberbase Latest Version
For additional information on any machine or equipment, please contact us and we will provide the necessary details.