Tubular Feeding Machine & Pipedeck
A spacious and easily accessible pipe deck simplifies transport to and from Ullrigg. Customer tools or rented equipment can be transported by truck all the way to the Ullrigg rig site.
There is room for pre-assembly, workshop containers, tool containers, and more.
Please contact us to plan the rig site for your next test.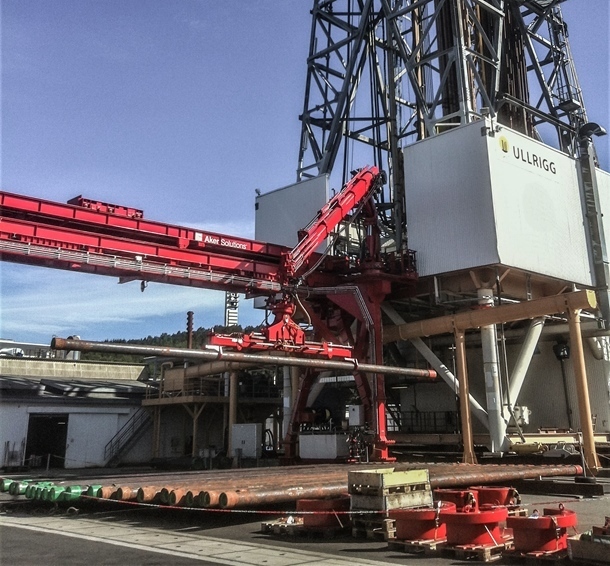 Crane specs:
Max load 18 tons at 4,5m

Max reach 19m and 3 tons
For ground handling we have several forklifts, capable of handling goods up to 7 tons.